THE HOME OF +EV
Run by Edward Boron aka jakenhl
TODAYS BEST
This is what very basic market handicapping is. Equipment needed three monitors and the $500 don best real time odds and about 5 years of studying the screen. I've done this for 15 years so it's very detailed but the basics are to identify where the play originates. The book is important, the time, the conference and the team. Almost all groups have someone who specializes in certain conferences and wins year after year.You need to know the skill set whether it's a side or a total. What does the steam look like? I can tell you the sharps and syndicates movement is like DNA. It varies. The easiest you would ever see was RAS steam. Their steam would turn the screen red in a second and go through multiple numbers. There is none like that now but there are variations that lead to some of the strongest plays available.
DAILY MARKET PLAYS NBA AND CBB
THE TOP 4 to 7 PLAYS JUST $79.99
FULL SEASON XFL JUST $195
MONTH OF FEBRUARY College basketball top market plays just $495.
Released daily between 6 AM and 9 AM Pacific time. There is strong line movement you have around one minute to get plays in.
Early bird college football $1195
Early bird NFL $795
Month of February NBA and college just $650
Month of February NBA $350
Month of February college basketball for $495
College basketball
February just $495. It's the strongest month for market handicaping.The best deal right now is to become a lifetime member for just $3000.
Market cbb 371 -301-9 +31.51 units 1 unit a game
Until the end of January it is free with the action app.
February by far has been the strongest month for the last 10 years.Averaging 31 units. I do not do March. March is The only bad month for market Handicapping averaging a -5 units
MLB is right around the corner. The first month will be free.
lifetime service record
https://docs.google.com/spreadsheets/d/1SizgsfG5CT00E-58HfmTau2eP56zncV_TlLp8_8qYQk/edit#gid=681311981…
PROFESSIONAL bettor selling plays not the other way around.
HIS RESOURCES AND CONTACTS INCLUDE MANY OF THE BEST IN THE BUSSINESS.
ONLY 1.5 YEARS AS A SERVICE AND HIS COLLEGE AND NFL DOCUMENTED RECORD OF HAS QUICKLY MADE HIM A MUST HAVE FOOTBALL SERVICE.
.MONITORED AT SPORTSWATCHMONITOR.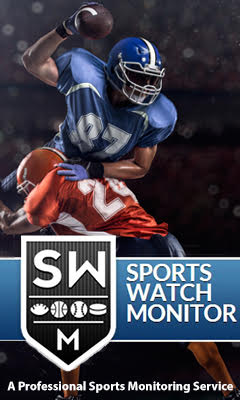 Definitely Deserving Attention
From Right Angle Sports
"I can vouch for Jakenhl being an advantage
gambler who does this for a living. His plays
are deserving of attention"
Edward
Eddie Boron/Jake NHL has 22 years
experience wagering professionally. He's
worked with the best in the business, As this is
being typed he's working with a top three
Group doing handicapping research. This is
all he does 16 hours a day seven days a
week and his football record shows that.
ALL SALES OR THROUGH PAYPAL
SENT TO eddieboron@gmail.com
questions email eddieboron@gmail.com
or call or text 702-981-9117
a
2018 record monitored for Football first year selling plays

sportswatchmonitor NFL AND COLLEGE
COMBINED. #1ROI OUT OFF 111
SERVICES.
j